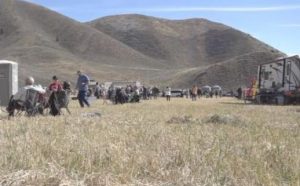 KETCHUM, Idaho (KMVT/KSVT) – Taste and Craft, formerly known as Taste208, was first held in 2010. Now, in 2018, the founders decided to close the Boise event and move it to Ketchum.
According to the release, the founders say they want to move the event to the Wood River Valley during the Trailing of the Sheep Festival come this mid-October.
"We started Taste & Craft to support a new and growing craft beer, wine, and spirits scene in Boise. With the food & beverage experience reaching maturity in Boise, we have been looking for the right chance to engage a new community in partnerships and to work with a non-profit that develops strong community connections. The opportunity to move to Wood River and open during such an extraordinary festival was one we couldn't pass up," said Courtney Feider, Founder of Taste & Craft in a press release.
More details will be available in March along with the release of early bird tickets.