Josh & Alexis Bryer
It was through sheer good fortune that we were lucky enough to meet Monica. We had requested an introduction through our long-time agent to someone in the Sun Valley area, and he connected us to Monica and Windermere through their partner program. After having dealt with many agents over the years, we know how fortunate we are to have been connected with Monica. On both a personal and professional level, she is an absolute gem of a person and we are very grateful to her for the help, support and generosity she has shown us.

After some initial and prompt email discussion and communication, our first trip to the Valley to see properties was unfortunately interrupted before we could even meet Monica, as we had to cancel on her due to unforeseen family circumstances. She stuck with us through that abrupt and less than optimal initial visit, and on our next trip back looked at property after property with us, and kept digging until we found literally the perfect place for us and left with the makings of a deal in the works. Throughout the process her level of professionalism was top notch and she is in the top tier of agents we've ever worked with, without question.

Through that transaction and beyond, Monica has provided true concierge level service. That term gets thrown around so much that it can become meaningless, but in Monica's case it's very true. Her sincerity, actual care for us as clients and people and hard work to not only help find us a home but to make sure that we feel at home here are unmatched. We will be lifelong clients, and I can say without hesitation that even more importantly, we came away from this process with a new friend that we feel so lucky to have met.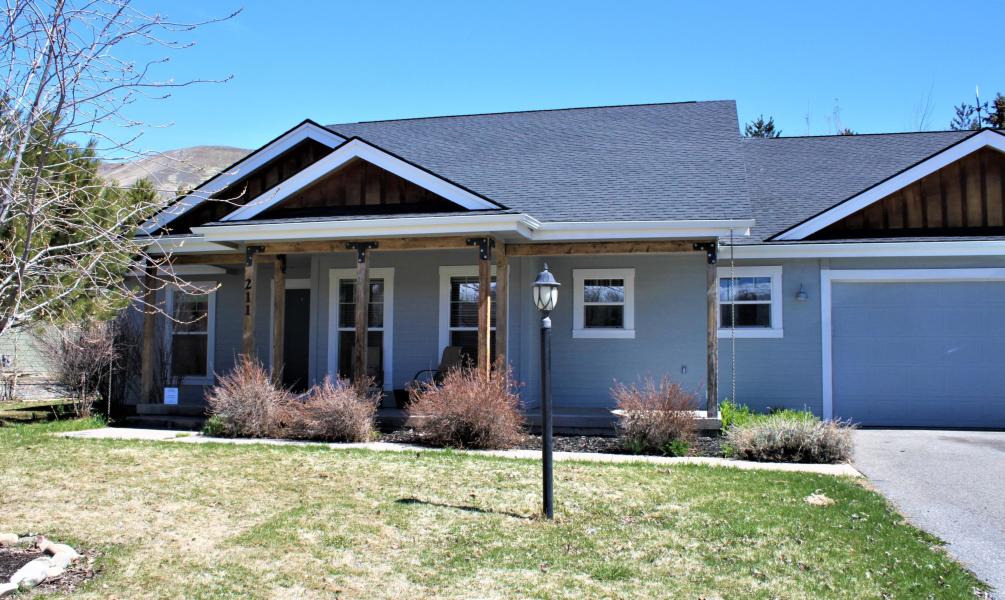 Scott and Amanda Seaward, Buyer, Hailey, Idaho
"Dealing with Monica Hebert was a wonderful experience. She was easy to work with, professional, knowledgeable and friendly. Because of her hard work and negotiation skills, we were able to close on the house within one month. She is extremely connected with realtors, lenders, appraisers and other contacts in the valley. She was very thorough in the process and guided us on all "next steps" so that we could meet all deadlines. Her calm demeanor made us feel very relaxed during the process which was so valuable. She went above and beyond including helping us pick paint colors and taking our daughter to pickout our new welcome mat for the front door. I can say 100% that you will be glad you worked with Monica." 7/9/2019
Jennifer & Philip Uhrig
Monica was a great agent to work with. She was readily available and would respond to any questions or concerns quickly. Monica is professional, knowledgeable and took the time to ensure I was understanding each steps. I cannot say enough wonderful things about Monica and I would highly recommend her to anyone.
Lori Pollan & Stephen Bacon, Buyers, Hailey, Idaho
"Monica is our go-to realtor in the Sun Valley area. She helped us find our dream home in the Valley, and when it was time to move on we didn't hesitate to reach out to her again. She is hard-working, knowledgeable, and always acts with integrity. Monica is also a problem-solver—we've been impressed on more than one occasion at her creativity and ability to think outside the box when negotiating to get the deal done. She has her ear to the ground and is well-connected in town, so whether you need a painter, a handyman, a landscaper, or any number of different tradespeople, she knows just the right person to call for quality work. Monica always has her clients' best interests at heart, and we'd highly recommend her for all of your real estate needs."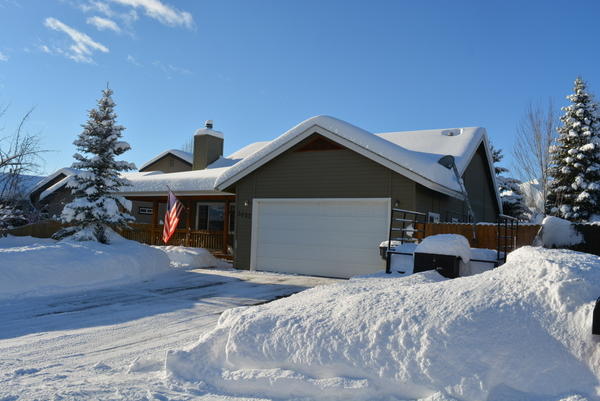 Terry Patterson, Buyer-Hailey, Idaho
"Buying a home is an very significant and sometimes stressful experience. Many question kept circulating through my head; is Hailey the place for my new home, what agency, what realtor, condominium vs townhouse or home, location, cost, can I afford it, fixer upper or turn-key? These questions and several more were constantly on my mind.

A close friend of mine suggested a realtor she trusted and had a great previous experience with. I met with Monica Hebert from Windermere in March to look at some properties. We looked at multiple homes in my price range and discussed condominiums as well. What impressed me with Monica is she did not overwhelm me with facts and information; she allowed me to look and ask and process. Monica was very knowledge about the market area and the housing facts, and provided, for me, valuable insight to help me in the decision making. I never felt rushed or persuaded, based on her opinions. It was my decision, she allowed the process to unfold and develop.

For me, the connection I have with someone I work with is very important. I knew very early in talking with Monica, she is a person of integrity and someone I could trust. I never felt the interaction with Monica was about selling, but about finding what I wanted in my next home and what was best for me. Once my decision was made and an offer was submitted, the complications in a different arena began. Again, Monica was very timely in keeping me informed and apprised of my options. Dealing with a Bank (seller) was challenging and Monica kept the process moving and myself looped in.

The final phase of the home buying experience seemed complicated and stressful with inspections, appraisal, contingencies, rejected offers, loans, etc. I felt Monica represented my interest and continued to make sure the seller received the necessary documents or response timely and fairly. Monice worked with my lending institution, loan office and insurance agent so all the necessary piece were in place to close.

In summary, Monica was very thorough and professional but also friendly. She shared with me, who my neighbors would be and Hailey Business that could help with my home renovation needs. I know I had a very good client relationship but I also know I have a friend in the community." 6/8/2017
Tina Gross and JD Lineberger, Fairfield Idaho
"Monica found a property that fit our budget, worked with us one on one, thoroughly explaining each step of the process. Her communication with our loan officer, and the sellers agent was great as we jumped through some hurdles along the way. Looking back on how we all trudged through the snow for the first showing was a sign of how dedicated she is to making things happen and all the follow up has been above and beyond, from seeing the potential in a home that needs TLC, to pointing us in the direction needed for paint.

We benefited from working with a team of people that made us feel that they were looking out for our best interest, and will be recommending Monica, and Windermere whenever possible. It truly was a smooth and easy experience, in comparison to dealing with our past property purchases and sales." 4/8/2016